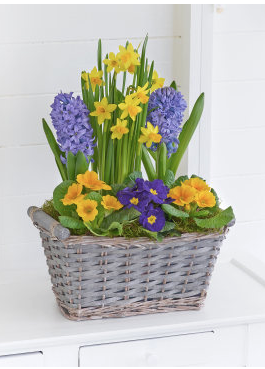 EASTER GENERAL VESTRY
This important meeting will be held in Christ Church on Wednesday 6th APRIL at 6.00pm. 
CONFIRMATION
Bishop Patrick will confirm Alice Marinot-Wood and Martha O'Callaghan on Sunday May 22nd in Christ Church at 11.30am. Please do come and support them
CONCERT – One not to be missed
Tapestry is visiting us from Bristol, UK – Music from around the World – folk, traditional and modern accompanied by Alannah Robins on the organ. Saturday April 9th at 7.30pm €10 to include a wine reception.
CHRIST CHURCH SPIRE APPEAL
The storms at the beginning of this year in particular have highlighted the urgent need to carry out extensive work to the spire and tower of our beautiful church. This work must be carried out as a matter of urgency to meet the health and safety requirements to allow the church to remain open. Conservation contractors and engineers have carefully assessed the work. Over the coming weeks and months you will see the work progressing and we have already secured some funding allowing us to commence the work. Our target for this phase is €50k and we would ask for any support you might be able to make.
.
FUNDRAISING
AUCTION
Are you an artist or do you know one who would donate one of their pictures to raise funds for an Auction to take place in July in Aid of the Omey Group and Cluid Housing Association, Clifden. Contact triciawillder@me.com
SHORT STORIES
Are you a writer of short stories or do you know one who would contribute to a collection to be published to swell parish funds before Christmas. Contact rjwillder@gmail.com
CARDS
Greeting cards are being printed with a drawing of Christ Church (by the late Paul Wood). These will be available shortly and will be sold either individually or in packs. Ideal for all occasions.
SKY DIVE
Isobel is planning to do a sponsored tandem skydive this summer in Co Longford, to raise funds for the Spire Appeal & Elm Tree House, inspired by Sainte Mere d'Eglise, in Normandy, but hoping not to land on a spire!  Registration for this event will be up and running shortly. It would be wonderful to have other interested parties willing to take the leap, along side Isobel.  For more information why not take a look at www.tandemskydive.ie. Contact Isobel Marinot marinot@eircom.net
STOP PRESS:
The annual Christ Church Fete will be held on Monday 1st August from 1.00pm – 4.00pm. This year the fete will be in and around Christ Church and the newly refurbished Town Hall. A great community day so please get it into your diaries. Don't miss it !!
CONGRATULATIONS
Bishop Patrick has announced the appointment of Revd Stan to become the Provost of Tuam bringing with it the designation of 'Very Reverend' . Revd Stan is also to take up the position of Prebend of Lackin in the Chapter of St Patrick's Cathedral, Killala. A date will shortly be announced for the installation in St Mary's Cathedral, Tuam . This does not mean a move for Revd Stan but is in recognition and acknowledgement of contributions made to both parish and diocese.
ROUNDSTONE:
Mini-Fete and Blessing of the Animals
Saturday July 9th from 1- 5pm will be the date for the Parish Mini-Fete – and by popular request Revd. Stan will invite you to bring your treasured pets for a short act of thanksgiving and blessing for all that they bring to your lives. Special thanks –  the small worshipping community in St Mary's offer their sincere thanks to all those who visit throughout the year and contribute to helping them maintain the church
'Wishing you all a very Happy and Peaceful Easter'