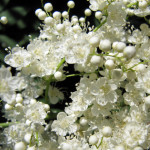 Ruth Finnegan – 1, The Cottages, Church Hill, Clifden
It is with sadness that we report the death of Ruth who died in the loving care of the staff of St Fatima's Hospital Clifden on Thursday afternoon. Her daughter Lynn was also with her which was a real blessing.
It was Ruth's profound wish that there would be no church service and there will be a private cremation in Dublin at the beginning of the week.
May she rest in peace.