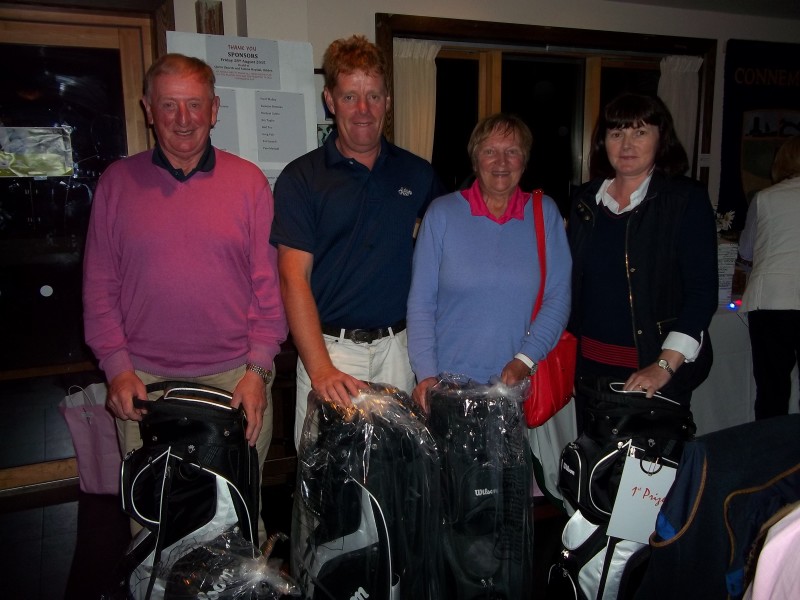 1st         Christina Daly (21) Gerry Broderick (15) Sarah Broderick(19) Gort
Michael Daly (19) All from Gort                                        90pts
2nd        Paddy Gannon (25) Kathleen Burke (13) Deirdre Murphy ( 18)
Johnny Fitzpatrick (22) All from Connemara                                    87pts
3rd         Veronica Sanderson (23) Cyril Joyce (12) Pat Joyce (12)
Marie Bourke (25)           All from Connemara                                 86pts
4th         Donel Nee (20),Josephine O'Neill (26),Joachim McHugh (17),
T.J Redmond (20)All from Connemara.                                           85pts
5th         Tim Hickey (18), Jack Cosgrave (14), Micheal King (15),
Viv Cotter (21) All fromConnemara.                                               80pt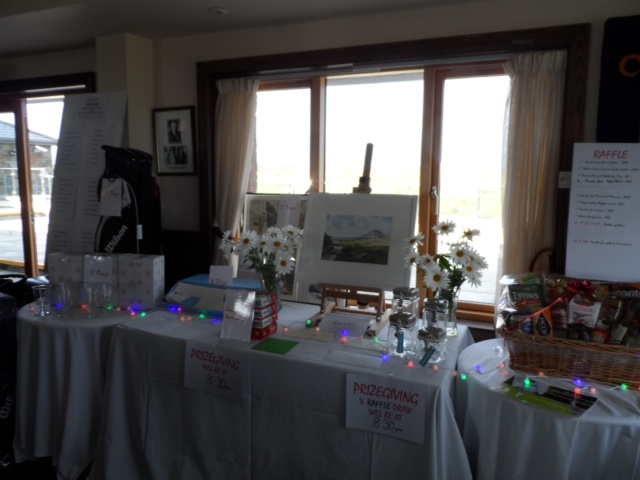 A wonderful day was had by all. With the help of a Raffle, Am Am and very generous Sponsorship we have raised enough for a new boiler for Christ Church and a handsome Cheque for Fatima Hospital.We would like to take this opportunity to thank everyone who played, sponsored or brought raffle tickets in support of us. If every thing goes to is plan  the new  boiler will be installed for the up and coming Arts Festival.